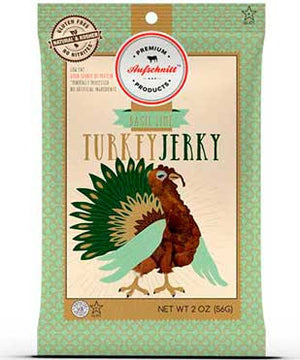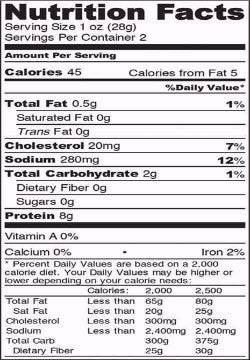 Product image 1
Product image 2
Enjoy our delicately sliced Turkey breast infused with tangy lime topped with a rich basil flavor for a beautifully clean jerky snack. Enjoy your Kosher, all natural, gluten free, Basil Lime Turkey Jerky.
Ingredients
Turkey, Sea Salt, Brown Sugar, Lime Juice, Basil, Black Pepper, Celery Juice Powder, Natural Smoke Flavor
Delicious everything.
I took all the different packets to Japan as snacks. They were perfect fillers as we were eating lots of tofu, fish, and vegetables. It satiated my craving for meat.
Amazing and simple
I am allergic to almost everything so I was so happy to see the simple list of ingredients, all of which I could eat. Got them home, and the flavor and texture is just perfect. Love them, please never stop making the Basil Lime Turkey Jerky just how it is!
Would order again
I found the flavor to be a little strong but u loved the texture. Would love to see more flavors of turkey jerky.
Basil Lime Turkey Jerky- The Perfect Snack!
The Basil Lime Turkey Jerky is a perfect snack! Nutritious and great if you're on a low carb diet. So glad to have found the Aufschnitt company that's certified kosher!
Steven
I did not care for the taste. Some may like it but didn't like the line taste. I liked the garlic one but that was too Spicy