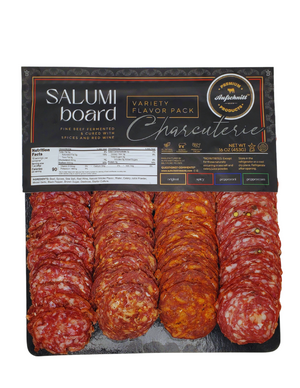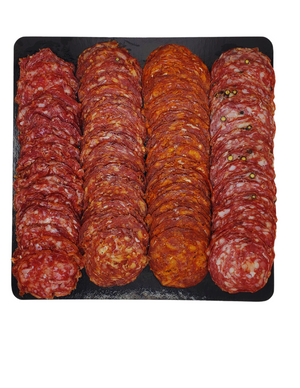 Product image 1

Product image 2

Charcuterie: quality beef, combined with spices and red wine, which is then left to ferment for approximately 12 hours. Once the fermentation process is complete and all safety parameters are met, the product is ready for drying. The drying process can take many months before the beef achieves the proper textures and taste profile. The process of charcuterie was originally intended as a way to preserve meat before the advent of refrigeration. Innovatively, Aufschnitt Meats is introducing Charcuterie to the Kosher marketplace for the first time.  Those with discerning palates will appreciate the desirable flavors and unique textures derived from the lengthy and precise preservation process.
(1LB) 16oz 
       Ingredients

Beef, Spices, Sea Salt, Red Wine, Natural Smoke Flavor, Water, Celery Juice Powder, Minced Garlic, Black Pepper, Brown Sugar, Dextrose, Starter Culture.
Loved this product
Finally a delicious beef charcuterie option! Delicious
Absolutely Love The Salumi
Texture and taste are incredible!