Sweet Chipotle Beef Jerky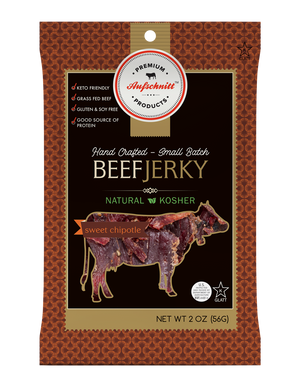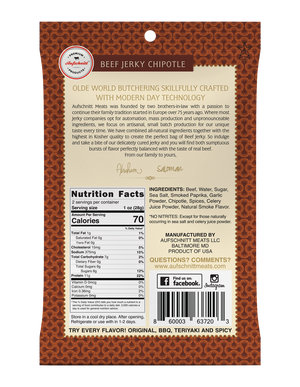 Product image 1
Product image 2
The newest addition to our Jerky lineup, Sweet Chipotle offers a sweet flavor with a hint of smoky chipotle for a perfect balance.
Ingredients
Beef, Water, Sugar, Sea Salt, Smoked Paprika, Garlic Powder, Chipotle, Spices, Celery Juice Powder, Natural Smoke Flavor.
This is my favorite flavor
MDI Show
I sampled during our Expo last week. Our customers and myself thought that it's quality and taste was on par if not better than national brands. Lots of good feedback across all skus.
Love the jerky top quality and awesome Customer service
Scrumptious Sweet Chipotle Beef Jerky
Delicious and very satistiying.