Garlic Ginger Turkey Jerky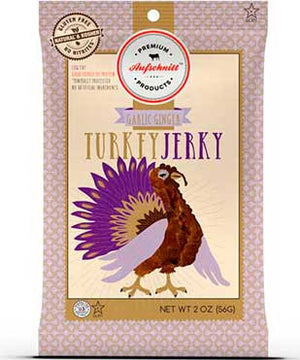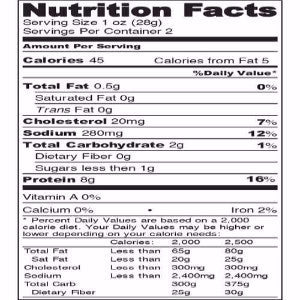 Product image 1
Product image 2
Product image 3
Our Garlic Ginger Turkey Jerky offers a new and exciting flavor palette to the jerky family. A great ginger taste with a hint of garlic & a black pepper finish. Enjoy your Kosher, all natural, gluten free Garlic Ginger Turkey Jerky.
Ingredients
Turkey, Sea Salt, Brown Sugar, Garlic Powder, Ginger, Black Pepper, Celery Juice Powder, Natural Smoke Flavor.
Prepping supplies
We haven't eaten the new shipment and won't for at least a year or two at the earliest. We are generally vegetarian/vegan and don't use meat much at all. But we get the jerky for emergencies or travel when other calorie sources may be limited. When it nears expiration we take it on car trips and camping. Aufschnitts jerky are a delight and joy to nosh on during long trips. I'm sure they will be a bright spot if and when we need to eat them in an emergency.
Garlic Ginger Turkey Jerky
Garlic Ginger Turkey Jerky
Too sweet Turkey jerky
Needs some more salt and spice. Was a little too sweet