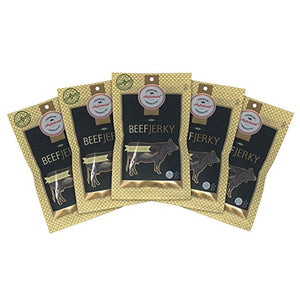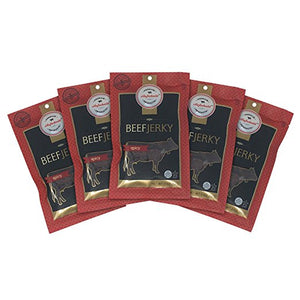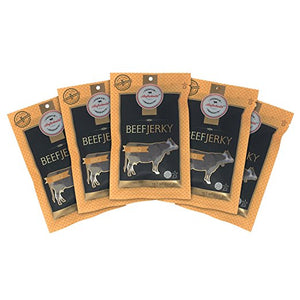 Product image 1
Product image 2
Product image 3
Product image 4
Product image 5
Ever ask yourself, only if I can get this great jerky in bulk and pay less? Now you can! We have created a variety pack just for you. So stop asking yourself these crazy questions.   
Variety Includes; 2 x Original, 1 x Spicy, 1 x Teriyaki, 1 x BBQ
Or 5 Original, Or 5 Spicy, Or 5 Teriyaki, Or 5 BBQ
Please refer to single packs for ingredients and nutrition info.
Good Jerky
The pkg's were smaller than I thought they would be but tasted great.
Wasn't worth it
I thought it was to thick and I didn't really like the taste
Yum!
I was extremely hesitant because who buys meat online right? So far we've tried the tender ones and they are tender!! I'm so impressed. I was fully expecting not to be able to chew through it with my sensitive teeth but it was so nice and flavorful!
Jerky 5 Pack Review
Good flavor but not my style... the jerky comes in small squares. I prefer strips but flavors were good. the spicy had some good heat. I ranked the BBQ highest in the pack but original will not dis-appoint... If you like 1-inch square jerky bites...