Beef Jerky Wholesale Case - 24 Pack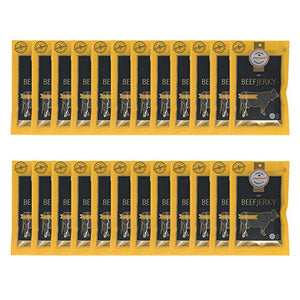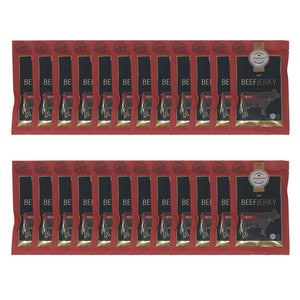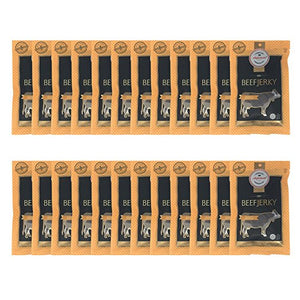 Product image 1
Product image 2
Product image 3
Product image 4
Product image 5
Ever ask yourself, only if I can get this great jerky in bulk and pay less? Now you can! We have created a variety pack just for you. So stop asking yourself these crazy questions.   
Variety Includes; 6 x Original, 6 x Spicy, 6 x Teriyaki, 6 x BBQ
Or 24 Original, Or 24 Spicy, Or 24 Teriyaki, Or 24 BBQ
Please refer to single packs for ingredients and nutrition info.
Beef Jerky
So good! I have to limit my boys to two packs a day.
Beef jerky bulk
Definitely one of the best that I ever tried.
Beef Jerky Wholesale Case - 24 Pack
Amazing
Excellent , service ,food !!
Beef jerky - Variety - 24 Pack
Variety is the spice of life and the Variety Pack does not disappoint. Original, BBQ, Teriyaki, and Spicy are all delicious and have robust flavor. The seasoning is subtle (Original) and spot-on for the BBQ, Teriyaki, and Spicy varieties.
I sort them into 4-flavor groups and that keeps the jerky palate satisfied.
Great flavor, texture, seasoning that will appeal to all jerky jaockies. Definitely recommend Aufschnitt Meats' jerky to friends.